Glendale Employment Law & Discrimination Attorneys
Know Your Legal Rights & Options – Call

(818) 423-4455

Today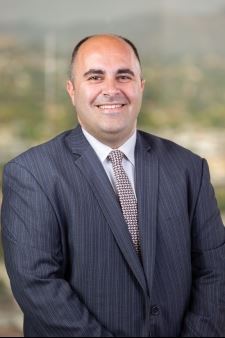 Attorney Michael Boyamian
Whether you need a thoughtful advocate to help you negotiate a severance agreement, or you need a tireless litigator to sue your employer for unpaid wages, harassment, discrimination, or wrongful termination, you have come to the right place. At Boyamian Law, we are known for providing compassionate, caring legal support and for bringing a trial-winning approach.
Michael Boyamian is a skilled litigator practicing labor and employment exclusively for the last 10 years. He has focused on representing individuals in all areas of employment and labor law, including individual discrimination, retaliation, wrongful termination matters, and class action cases involving thousands of California employees and residents.
With an award-winning legal advocate on your side, you can successfully navigate the legal process ahead. Our employment law attorneys can help you assert your legal rights, put an end to harassment and discrimination in your workplace, and in some cases pursue financial compensation from your employer. When you need to stand up for your rights in the workplace, you can rely on our Glendale employment law firm to get results and to be with you every step of the way.
Don't hesitate to get legal answers or advice. Call (818) 423-4455 today!
We Handle All Types of Employment Law & Discrimination Cases
Everyone has the right to feel safe in their work environment, to be treated respectfully, and to be paid fairly. If you have been wronged by a co-worker, supervisor, or employer, then you have the right to take action on your behalf. When you do so, you can help put an end to illegal practices and help improve your workplace for everyone else. While it can be intimidating to speak out, it is important to remember that the law is on your side. Our attorneys can help you fully understand the extent of your legal protections and what your options are for asserting those rights.
The EEOC prohibits various forms of discrimination, including:
Age discrimination
Disability discrimination
Gender discrimination
Harassment / hostile workplace
LGBT discrimination
Pregnancy discrimination
Race / color discrimination
Religious discrimination
Sexual harassment
Wrongful termination
Title VII of the Civil Rights Act likewise prohibits workplace discrimination due to race, color, religion, sex, and national origin. The Equal Pay Act of 1963 also demands equal pay for men and women - and this law covers all forms of payment.
Whatever form of inequality or discrimination you have faced, our attorneys are well-versed in the regulations and laws involved, and we can help you seek justice to the fullest extent of these laws.
Whether you need to fight against sexual harassment and discrimination in the workplace, or you are dealing with wage and hour disputes or unpaid overtime, don't face your employment law matter alone. At Boyamian Law, we have the knowledge, resources, and determination to advocate vigorously on your behalf, and no case is too challenging for our trial attorneys to handle.